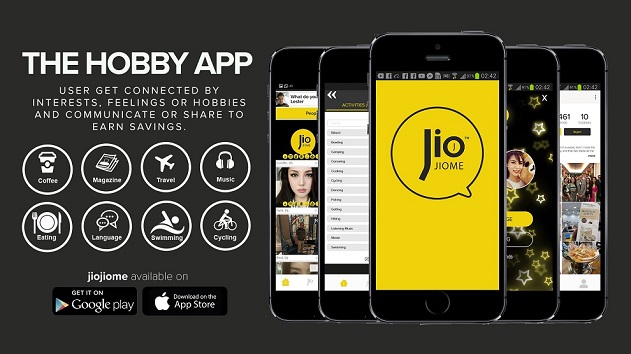 Graphic Designer
Jio Technologies Limited
|
Date Posted: 21-Jul-2018
Position Level:
Experienced
Job Description
Overcoming challenges and adversity to achieve excellence by adapting to the ever-changing technology industry, Jio Technologies Limited is seeking performance driven, organized, detail-oriented and highly motivated individuals to be team members who will propel the Company towards achieving pinnacles of success in the increasingly sophisticated field of the technology industry. Jio Technologies Limited is in the social media business. We are currently seeking candidates for the following position:

Graphic Designer Job Description

Job Duties:
Prepare designs for mobile app related marketing materials, retail vouchers, presentation, checking and approving color, copy, text format separations, and scaling images for visual and advertising purposes. Ensures that all parties are informed of and meet deadlines.

Prepares layouts, designs, art work and formats for use in mobile application and /or other software platforms or print publications

Layout and scale photos, marking them for proper screen values for visual display in mobile application and in website; Designs, lays out, and produces artwork such as advertising posters, flyers, brochures, Emojis, promotional logos for retailers

Organizes copy flow and maintains database/bibliographic/archival retrieval system of all references used in creation of published materials;
Job Requirements:
Proven graphic designing experience

Possession of creative flair, versatility, conceptual/visual ability and originality

Demonstrable graphic design skills with a strong portfolio

Must be able to do html and EDM coding

Ability to interact, communicate and present ideas

Up to date with industry leading software and technologies (In Design, Illustrator, Dreamweaver, Photoshop etc)

Highly proficient in all design aspects

Professionalism regarding time, costs and deadlines

Familiar with social media jargons and popular texting symbols such as emojis, is up to date and relevant
Only shortlisted candidates will be notified. Please include a recent photo in your resume.
Company Overview

Jio Technologies Limited
To create and operate the first decentralized token for a social app that connects users via interest to disrupt and thrive within the current retail industry, offering users perks and promotions at no cost and enabling users to earn tokens for sharing. Fueled by Blockchain technology, the revenue that our ad platform will generate will payout in JCASH. We will share extra advertising revenue with our users through the issuance of JCASH directly to their Jio wallet.